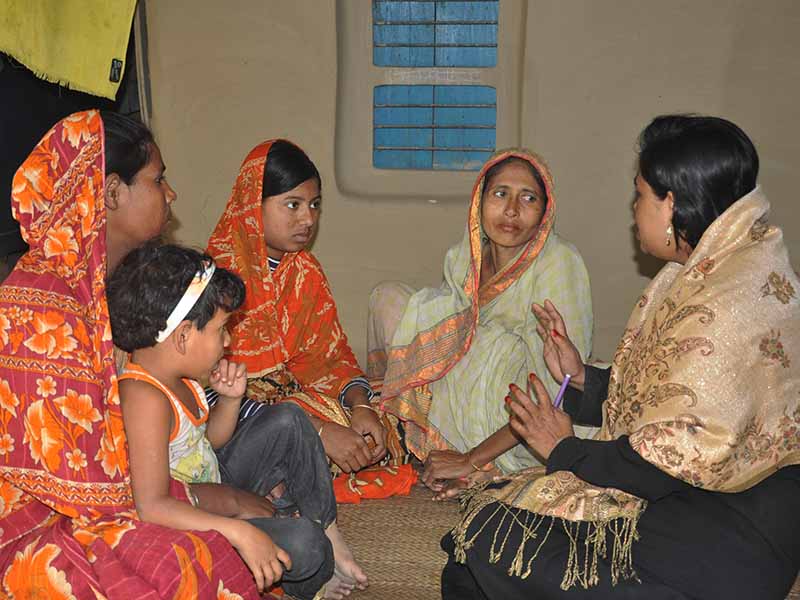 Legal Aid for Poor People || FAIR Community Legal Services
Project brief:
Access to justice is a fundamental right for all individuals, regardless of socio-economic status or gender. However, in Bangladesh, many people, especially women and children, ethnic minorities and the poor, face significant barriers when accessing affordable legal aid.
Weak crime prevention systems and lack of access to legal services, lack of access to justice, lack of capacity, political interference, biased treatment, lack of awareness of legal rights, corruption and high costs are the main reasons.
To address these-issue, FAIR, a rights-based & non-profit organization in partnership with Bangladesh National Women Lawyers Association (BNWLA) and financial assistance from Community Legal Service Project (UK Aid) implemented the project "Making Women's Legal Rights a Reality in Bangladesh" in Khulna City Corporation area. The scheme provides free legal aid to victims of violence, especially women, children ethnic minorities, Dalit and poor people.
The project works through 4 Community Legal Service Centers, which provide legal services and counseling on various issues including domestic violence, marital conflict, dowry, divorce, livelihood, guardianship, eve-teasing, sexual harassment. Also providing legal support to women and children who are victims of women's property rights, trafficking, acid throwing, and various other rights violations.
The project takes a community-based approach to resolving complaints by working together to support victims of violence, including representatives of local governments, lawyers, local administration and various professional groups. The legal aid Team, composed of panel lawyers, paralegals, legal assistants and a project coordinator, is committed to providing targeted legal aid to those who need it most.
In summary, the "Making Women's Legal Rights a Reality in Bangladesh" project is an important initiative that aims to address significant barriers to access to affordable legal aid in Bangladesh, particularly for women and children. Through its community-based approach and legal aid services, the project has played an important role in improving marginal poor people's access to legal services, particularly in improving their socio-economic status.
Objectives:
To establish justice in society by resolving existing social disputes through mediation and counseling by involving community people to provide legal advice & services in interest of human rights and justice in line with needs and expectation of target people.
 Specific objectives:
Increase access to and willingness of targeted women to seek justice through community-based legal service at the project area;
Increase adoption & enforcement of key women rights-focused legislation;
Ensuring community-level justice and strengthening other interwoven rights-related issues.
Target group:
Poor, landless, floating, and destitute women in 04-wards under Khulna City Corporation
Project duration:
April 2013-March 2016
Working areas:
04-wards (15, 17, 21, and 24) under Khulna City Corporation
Main action:
Alternative Dispute Resolution (ADR)

Complaint received
Fact findings
Mediation/Shalish
Counsiliation

Case filed at Court
Victim rescued
Legal Education Session
Awareness sessions (Courtyard Session)