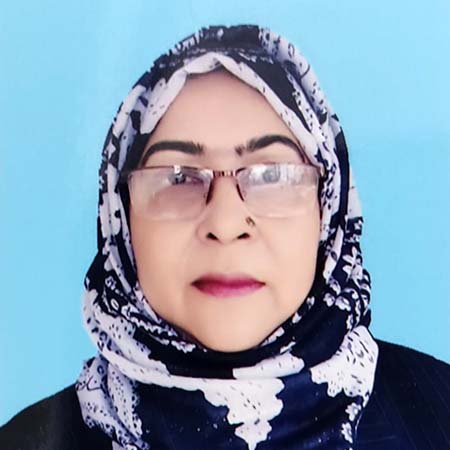 Adv. Monjuri Begum
Chairman
Adv. Monjuri Begum is a highly experienced lawyer and human rights activist who has dedicated her career to advocating for the rights of women and children in Bangladesh. With over 30 years of experience in the legal profession, she has worked tirelessly to provide legal aid to marginalized and vulnerable people who have been victims of abuse and torture.
At present, as the chairman of the non-governmental organization FAIR, Adv. Monjuri Begum continues to champion the cause of human rights, particularly for women and children. As a representative of Bangladesh National Women Lawyers Association (BNWLA), she has served as a Clinic Lawyer and an important official in other projects to provide free legal aid to women and children who have been subjected to torture for a long time in Kushtia district.
She taught in a local Kindergarten school in Kushtia for 10 years before starting her legal profession.
Adv. Monjuri Begum's commitment to social justice extends beyond the legal profession. She is an active member of several social and cultural organizations, including the Kushtia Shilpakola Academy, Lalon Academy, Parimal Theatre, Oitijya Parishad, Kushtia.
In recognition of her contributions to the legal profession and her work as a human rights advocate, Adv. Monjuri Begum has held several prestigious positions. She has served as the vice-president of the Kushtia District Bar Association twice and as the senior vice-president once. She has also been a member of the executive council of BLAST, Kushtia Branch, a national-level legal aid organization for a long time. Currently, she is serving as an additional Public Prosecutor of Kushtia Judge Court and non-government Prison Inspector of Kushtia District Jail.