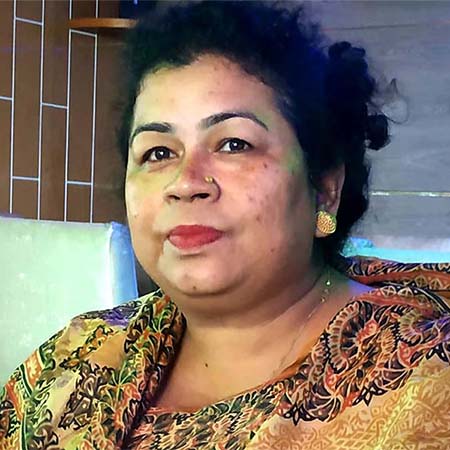 Aktari Sultana
Executive Member
Aktari Sultana is a highly dedicated and accomplished individual with a strong background in social work and community development. She has been actively involved in various community groups for many years, working tirelessly to promote social justice and equality.
Her passion for community service led her to work with CDL, a community-based library, where she served from 1994 to 2009 before taking on the role of Executive Director and General Secretary of the CDL Trust, where she continues to work to this day. In addition, she currently serves as an Executive Member of FAIR, a non-governmental organization (NGO).
Apart from her community work, Aktari is also a member of various cultural and artistic organizations, including the Shilpokola Academy, Kushtia Lalon Academy, Kushtia Abriti Porisod, and Kushtia Ladies Club. Her involvement in these organizations has given her a deep appreciation for the arts and cultural traditions of her community.
She is also actively involved in various development organization including KPUS (NGO), TIB, Nadi Poribrajk Dal, where she works to promote social justice and equality.
Through her various roles and initiatives, Aktari has demonstrated a strong commitment to improving the lives of those around her. She continues to work tirelessly to promote social justice and equality in her community, and her efforts have been widely recognized and appreciated by those she has served.