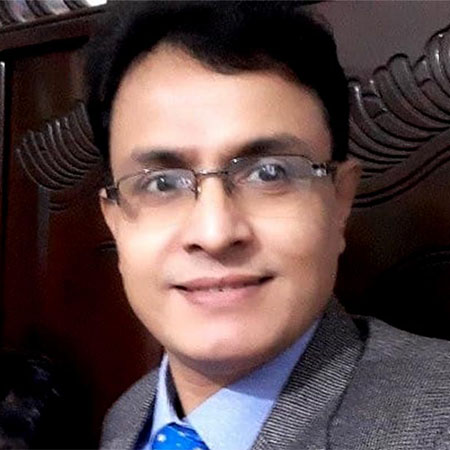 Bankim Chandra Debnath
Executive Member
Bankim Chandra Debnath is an esteemed educator, social worker, and cultural enthusiast who has made remarkable contributions to the community. As one of the founding members of FAIR, he has been actively involved in organizing and overseeing its operations since its inception.
Bankim Chandra Debnath earned his Honors and Masters Degree in English Language and Literature from Islamic University, Kushtia. He is currently an Assistant Professor in the Department of English at Syed Masud Rumi College, Kushtia, where he shares his knowledge and expertise with aspiring students.
Apart from his professional work, Bankim Chandra Debnath is an active member of various social and cultural organizations, dedicating his time and energy to making a positive impact on society. He serves as a member of the Executive Committee of FAIR, where he collaborates with like-minded individuals to advance social causes and promote cultural diversity.
With his excellent leadership skills and commitment to community service, Bankim Debnath has earned the respect and admiration of his peers and colleagues. His contributions to education, culture, and social welfare have made a lasting impact, and he continues to inspire others to follow in his footsteps.