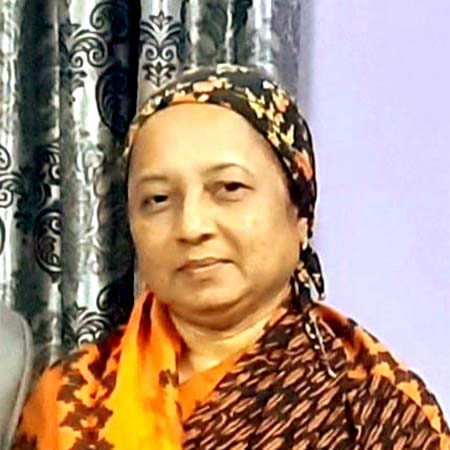 Shabina Akter
Executive Member
Shabina Akter is a highly respected individual in Kushtia, known for her tireless efforts in promoting social welfare and empowering women. As an executive member of the FAIR's Executive Committee.
She has been also involved in various non-governmental social and cultural organizations, providing important assistance to the landless poor people of the region. Her contributions include distributing winter clothes, providing food and health assistance, participating in eye camps, and setting up small educational institutions for children.
Shabina is particularly passionate about helping the elderly, providing regular food, clothing, and financial support to old age homes, and helping these institutions develop further. Currently, she serves as the Vice-President of KPUS, PPG and Sujan Member, and also serves as join secretary of CDL Trust.
Apart from her social welfare work, Shabina has played a significant role in promoting women's entrepreneurship in the region. Her farm venture, which started in 2010, has not only addressed the meat shortage in the area but has also created opportunities for women to develop their businesses and reap financial benefits. Through her cow, turkey, and chicken farms, Shabina has empowered women and created sustainable livelihoods.
She continues to serve as a role model for women in Kushtia. She remains dedicated to promoting social welfare and empowering women for a better future.