Empowering Dalit People in Alampur Daspara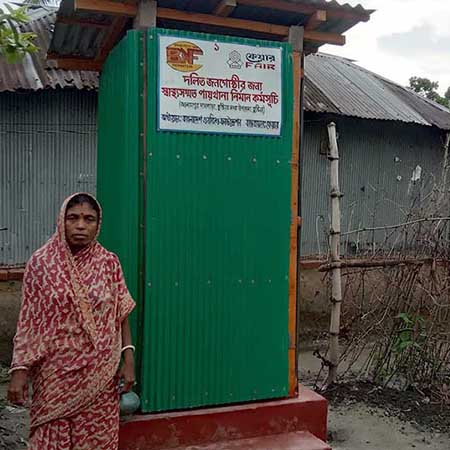 Experience the transformation of Alampur Das Para through empowering Dalit people. With the help of FAIR and Bangladesh NGO Foundation, hygienic toilets were constructed, resulting in a healthier living environment and a sense of dignity for the community.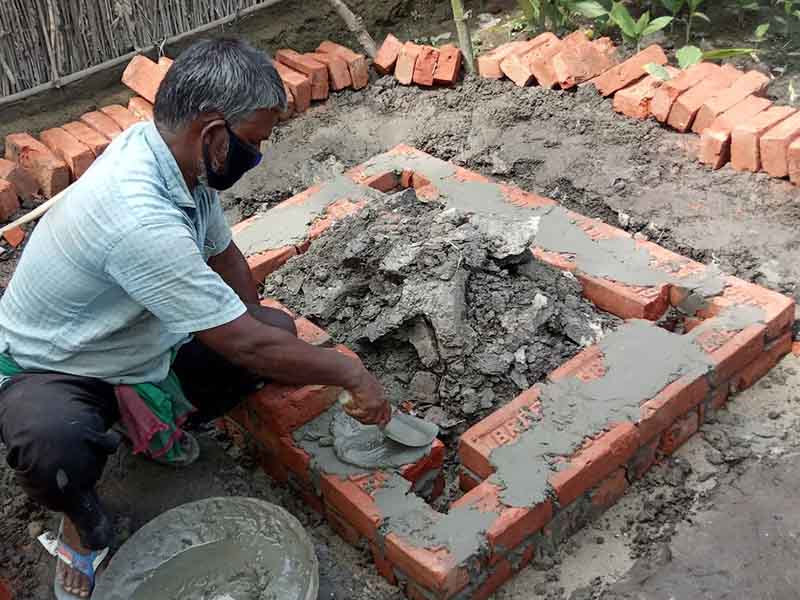 The Dalit people of Alampur Das Para in Kushtia Sadar Upazila faced daily struggles to make ends meet. Many worked as barbers, furniture makers, or cobblers to support their families. However, despite their hard work, they lived in an unhealthy environment with no access to sanitary toilets. Diseases were rampant due to underdeveloped sewage systems and poor living conditions.
In June 2020, a ray of hope appeared for the Dalit people. A non-profit organization FAIR, with the support of Bangladesh NGO Foundation, helped 21 families to build sanitary toilets. The impact was immediate, and the community began to transform.
The residents were overjoyed at the transformation in their community. The new toilets provided a healthier living environment and a sense of dignity and respect. The community members were proud of their achievements and filled with hope for a brighter future.
Today, Alampur Das Para is a transformed community. Empowering Dalit people through collective action has resulted in access to sanitary toilets and a drastic reduction in diseases. The power of organizations like FAIR and Bangladesh NGO Foundation to impact communities in need is evident in this story of transformation.
Empowering Dalit people has made a significant difference in Alampur Das Para. The community now has a healthier environment, and the residents have a newfound sense of pride and hope. This story highlights the importance of collective action and the impact that organizations can have on communities in need.