Inauguration of Science fair 2023 organized by FAIR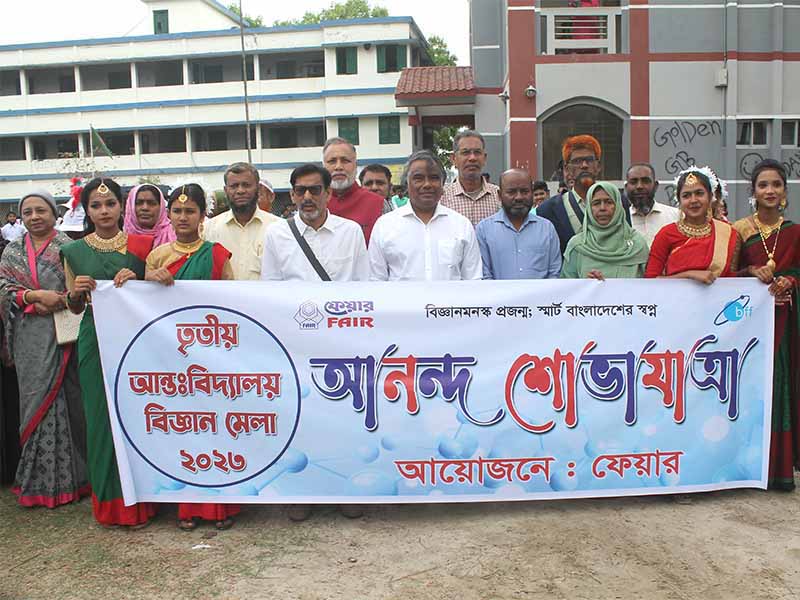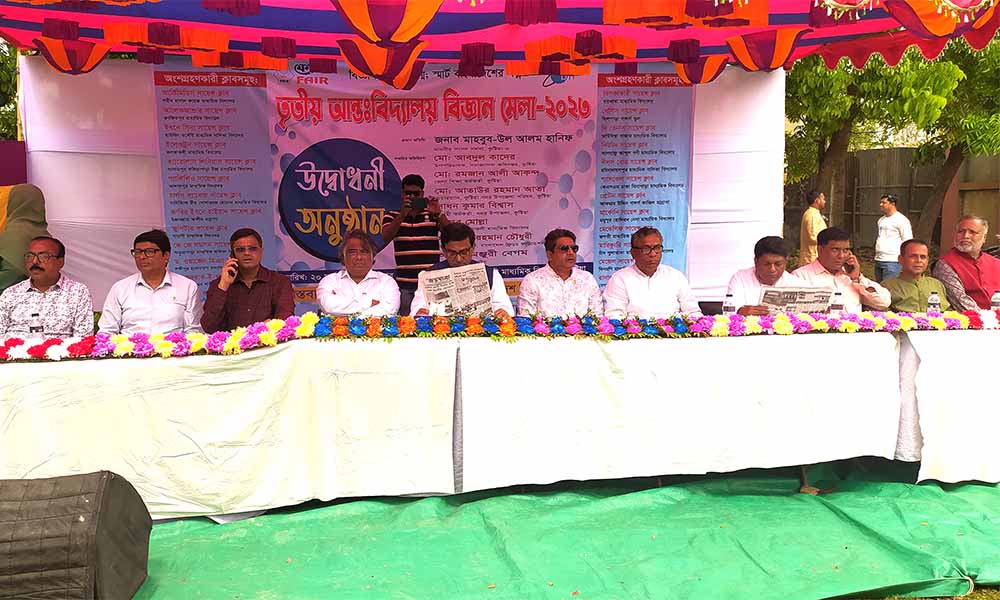 Mr. Mahbub-ul Alam Hanif, Honorable Member of Parliament of Kushtia-3 Constituency, inaugurated the two-day long Inter-School Science Fair 2023 under the initiative of FAIR. He said to the teachers and guardians that along with education, students should be encouraged in innovative work. Through science fair 2023 students will develop their talent. Those who are here are very talented. He also said, "We want this science fair to be held every year and for all schools to participate in the fair."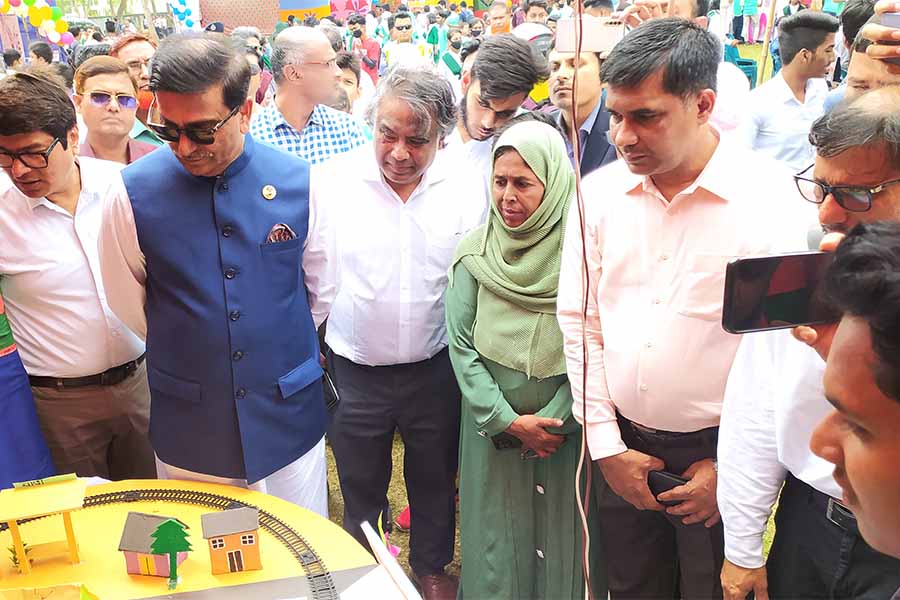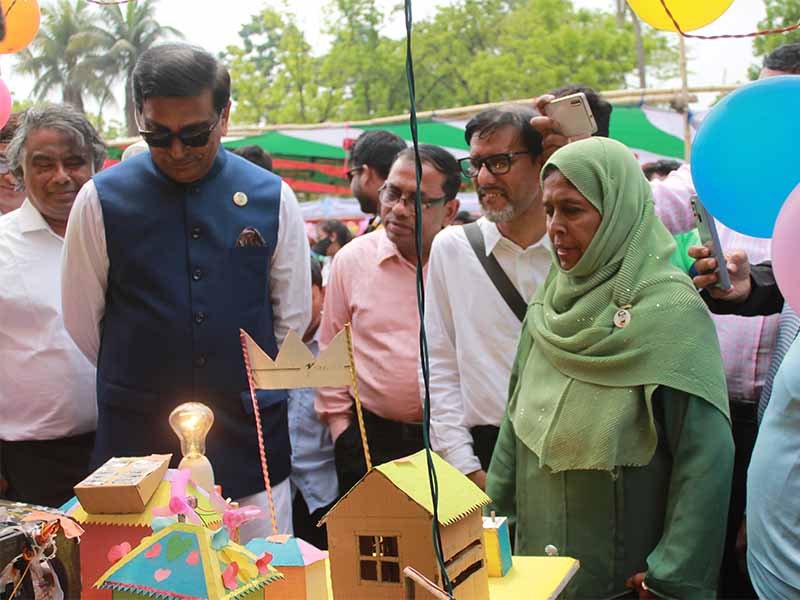 Kushtia-4 Constituency Member of Parliament Barrister Salim Altaf George, Kushtia Sadar Upazila Chairman Md. Ataur Rahman Ata, Deputy Director of Social Services Md. Abdul Quader, President of Kalkakali Secondary School Zafar Molla, Executive Director of Bangladesh Freedom Foundation Sazzadur Rahman Chowdhury, Head Teacher of Kalkakali Secondary School Zeb-un Nisa Sabuj, Fair Director Dewan Akhtaruzzaman were also present in the fair held under the chairmanship of FAIR's executive Committee members Dr. Salim Tohar. A colorful rally was organized at the beginning of the fair.
The two-day Inter-School Science Fair 2023 was held at the premises of Kalokakoli Secondary School with the support of Bangladesh Freedom Foundation. At the fair, 30 science clubs of 30 secondary schools of Kushtia Sadar Upazila conducted various science-related projects and wallpaper exhibitions and blood grouping was done by health camps. After the inauguration ceremony, quiz competitions and cultural programs by students were held.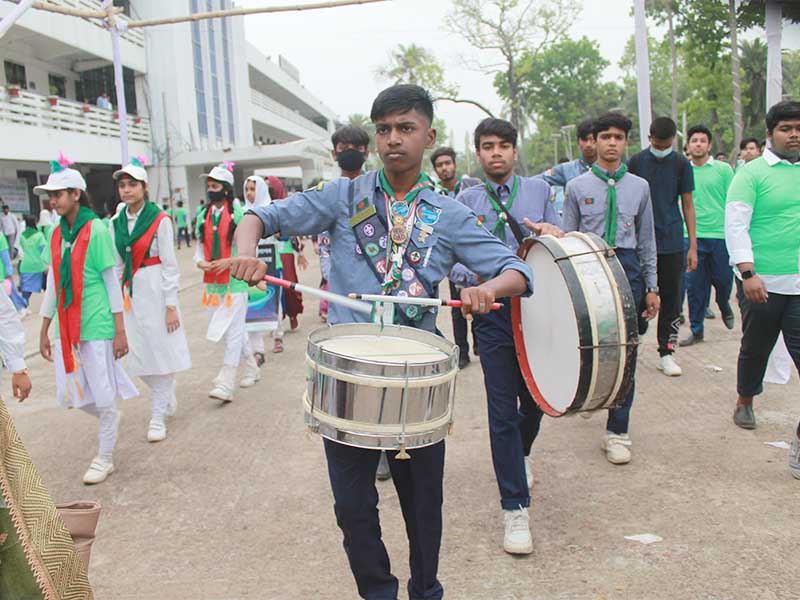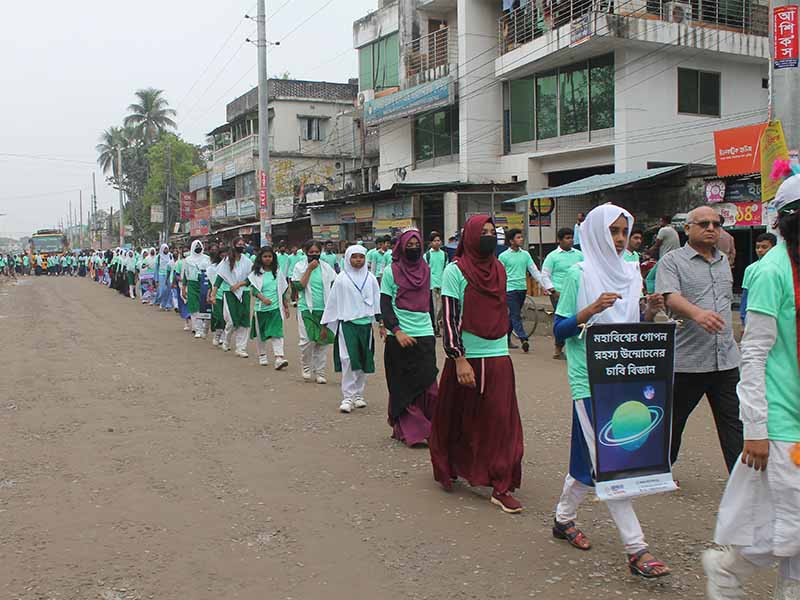 AK Azad and Co. provided food support for the two-day fair, Agami publications provided prize books, and Immigrant Joy Nehal provided T-Shirt for the rally. Barrister Gaurav Chaki and hotel Noor International also provided support for the two-day inter-school science fair. Micro lab center also helped students to do blood grouping.
It is notable that 30 science clubs of 30 Secondary schools of Kushtia Sadar Upazila displayed various science projects and wall magazine.