World Dignity Day Observe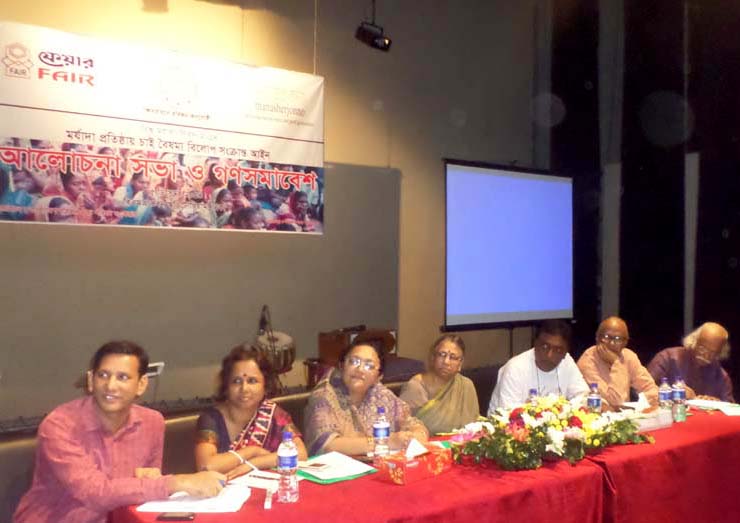 Eminent rights activist Sultana Kamal called for enactment of the proposed Anti-Discrimination Act 2014 immediately to protect the rights of the disadvantaged citizens of the country.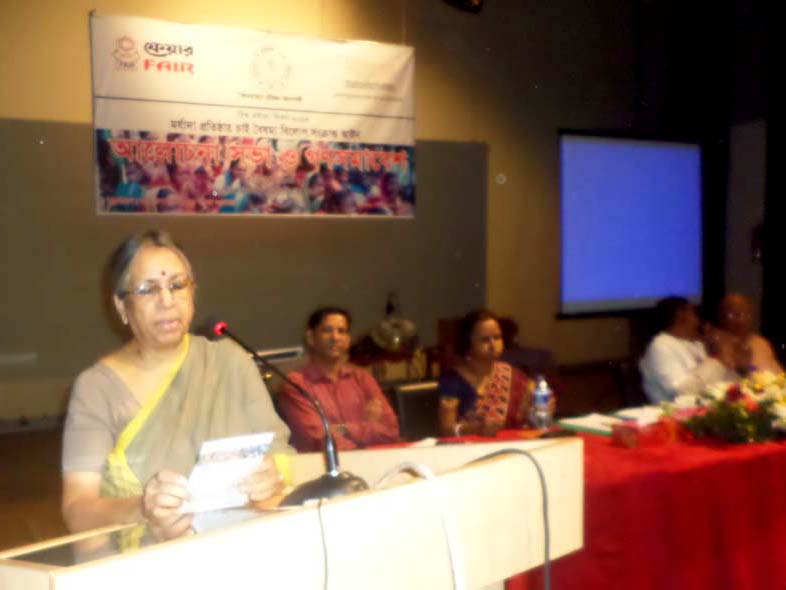 "It is embarrassing that even after 43 years of independence, some people of our society are still struggling to earn dignity," the executive director of Ain o Salish Kendra said at a discussion titled "Anti-Discrimination Act is Needed to Establish Dignity".Sultana Kamal said though a law could not ensure human rights, it was needed to fight discriminations legally. A former caretaker government adviser, she underscored the need for a united struggle to establish the rights of Dalit and other deprived communities. Bangladesh Harijan Oikya Parishad and FAIR (Kushtia-based NGO) in association with Manusher Jonno Foundation (MJF) organised the discussion in the capital's Bangladesh Medical Association Auditorium to mark World Dignity Day on 5 December 2014.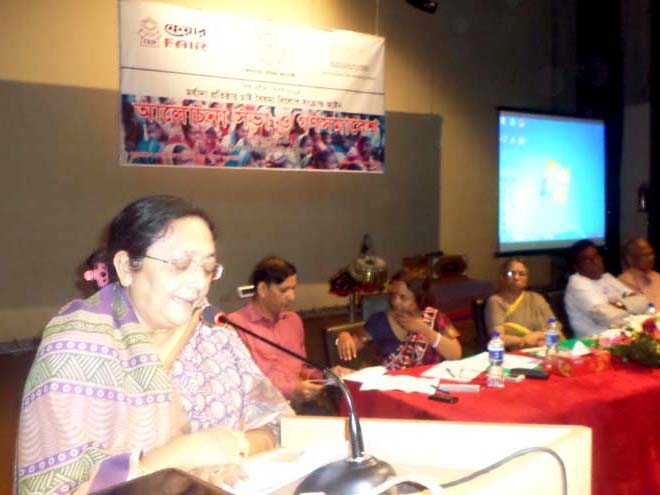 Krishnalal, president of Bangladesh Harijan Oikya Parishad, chaired the meeting.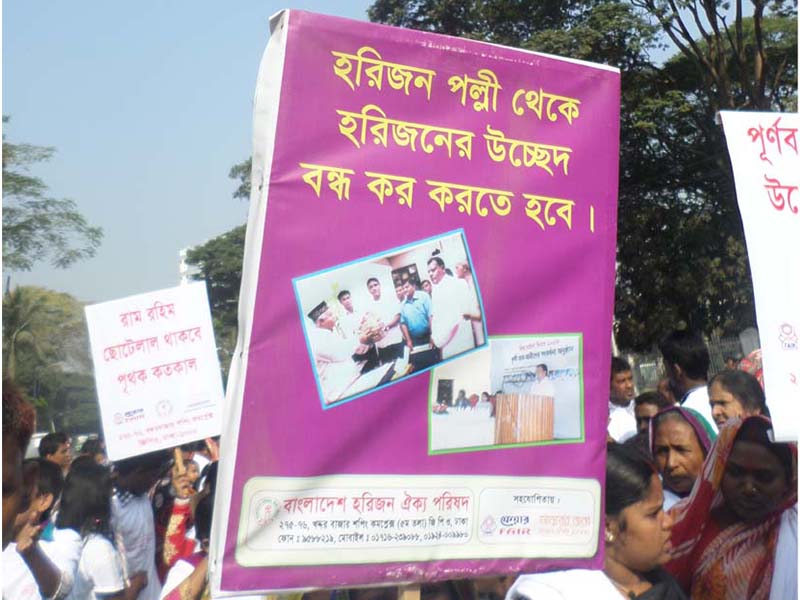 Speaking about equal rights of all, lawmaker Shirin Aktar said, "We want to remove discriminations from society. We get one life, so we want to live it with dignity." She assured Harijans that she would persuade the government to give them land for housing. Rina Roy, director of MJF, called upon the Dalit community to continue their struggle till the act was passed. Among others, Kajal Devnath, president of Bangladesh Puja Udjapon Parishad, and Nirmal Chandra Das, secretary general of Bangladesh Harijan Oikya Parishad, also spoke. FAIR director Dewan Akhtaruzzaman provided welcome speech.
A number of people from the Dalit community joined the programme, which started at 9:00 am with a procession from the Central Shaheed Miner.