Blankets Distribution among 100 Poor People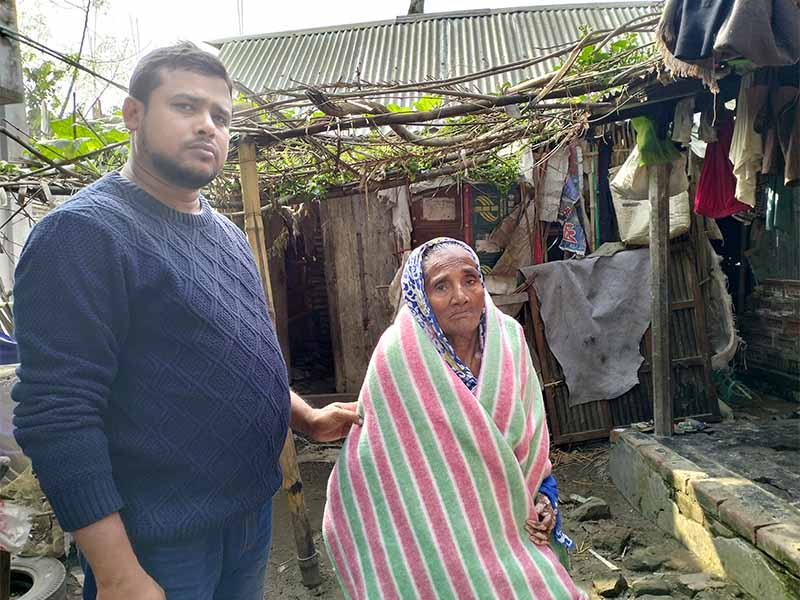 Blankets Distribution among Poor People in Barkhada, Jugia, Garkadi villages and Thanapara of Kushtia Kushtia Municipality under the initiative of FAIR.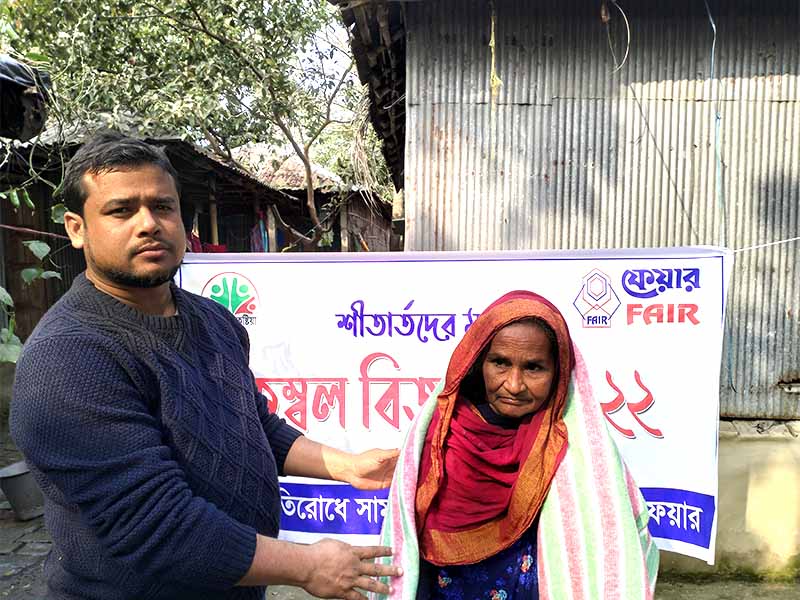 Sabuya Khatun is a paralyzed old widow, Hasi Khatun is a poor helpless widow, Benu Begum is a childless old woman with no one to look after her in her old age. All of them are disadvantaged people of society. These poor destitute people are very happy to receive blankets from FAIR.
In the third phase of the initiative, 29 men and women, 4 madrasa students with total 100 helpless, sick, bedridden, elderly men and women and disabled people of Barkhada, Jugia and Garkadi villages of Kushtia Municipality were given blankets as winter clothes. FAIR's Project Coordinator KM Harisul Alam Jani, Project Officer Kaushik Ahmed Shawon and Romana Yasmin were present and handed over blankets to those people.
Blankets Distribution is continuing with the help of well-wishers, donors and members of the fair.
Cold waves are increasing in the country. The rural helpless, sick, bedridden, elderly men and women, disabled and children are suffering in this severe winter due to cold waves. Under the initiative of FAIR, "Durjog Protirodhe Shamajik Uddog" is distributing winter blankets to the poor, helpless and sick people like every year.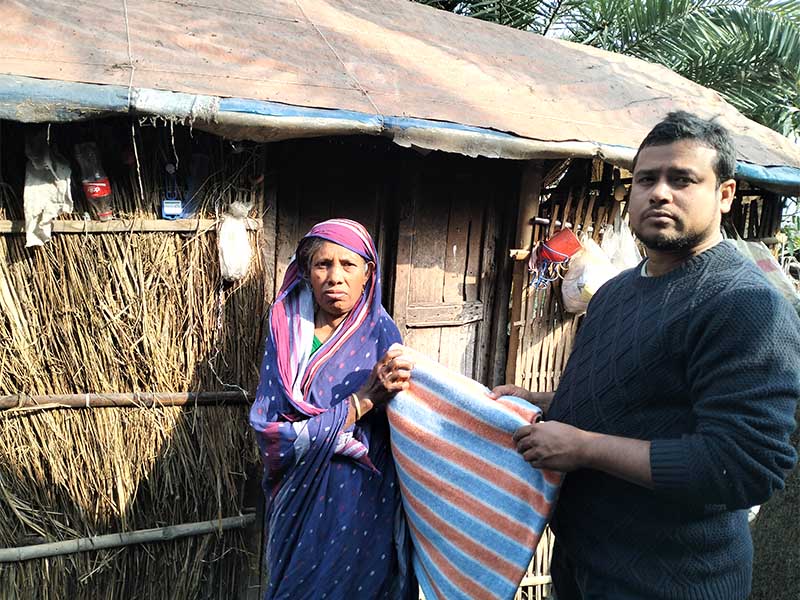 FAIR is inviting the capable people of the country to participate in this initiative.
Come, provide one or more blankets and stand by the cold people.