Allocation for Dalit community urged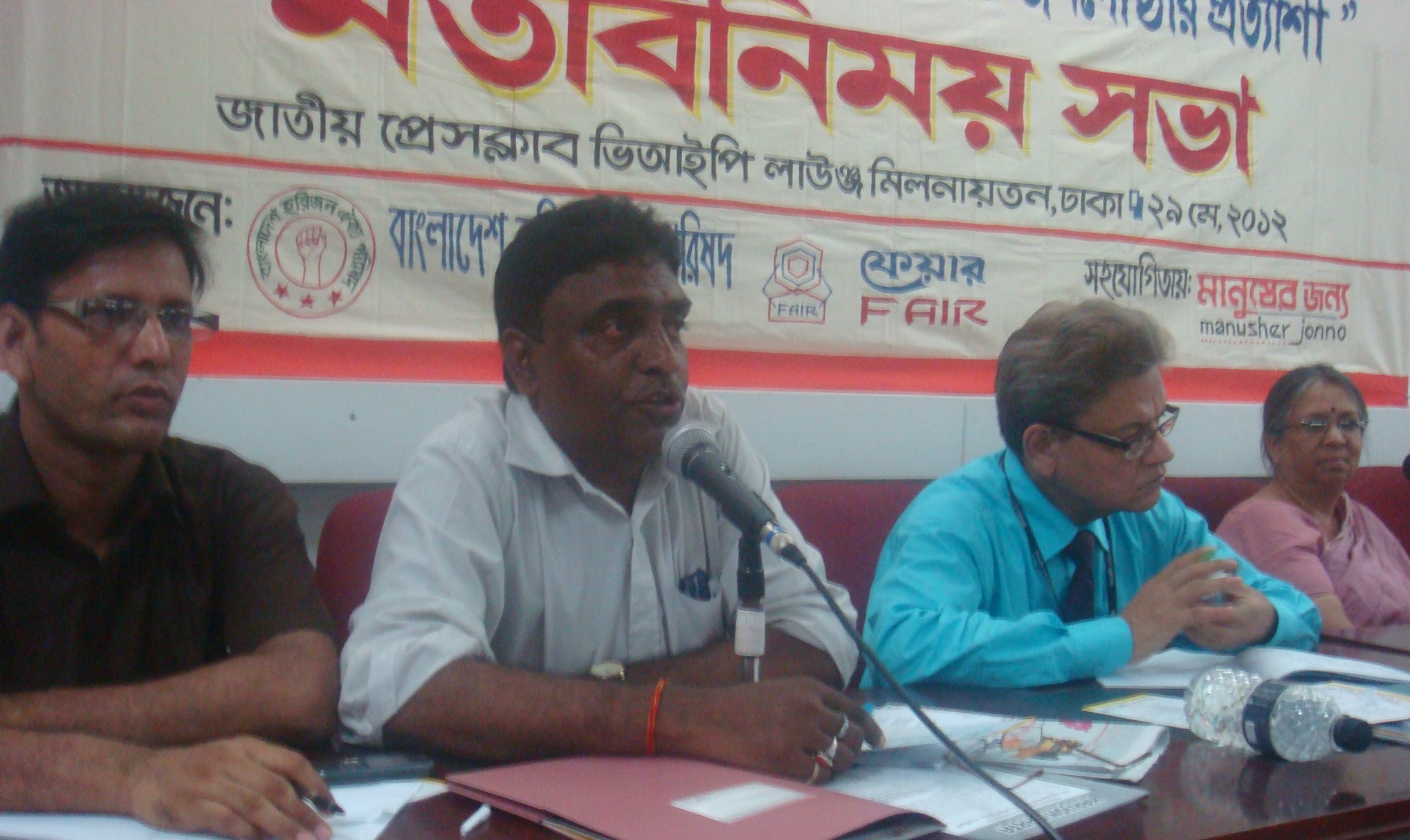 The Daily Star
May 30, 2012
They demanded a special allocation in the national budget for the development of the Dalit community including Harijon .
The communities urged the government to ensure special quotas and budgetary allocation in education and job sectors, as the communities are lagging behind due to lack of proper education system.
They made their demands at a view-exchange programme held at the Jatiya Press Club in the capital.
Bangladesh Harijan Oikya Parishad (BHOP) organised the event in association with human rights bodies Manusher Jonno Foundation and Friends Association for Integrated Revolution (FAIR).