Food Support for Poor People || FAIR's Initiative
Food Support for Poor People on the Occasion of EID
Eid-ul-Fitr is the biggest religious festival of the Muslim community. But unfortunately, not everyone is lucky enough to enjoy it. Millions of people around the world are struggling for food, and Bangladesh is no exception.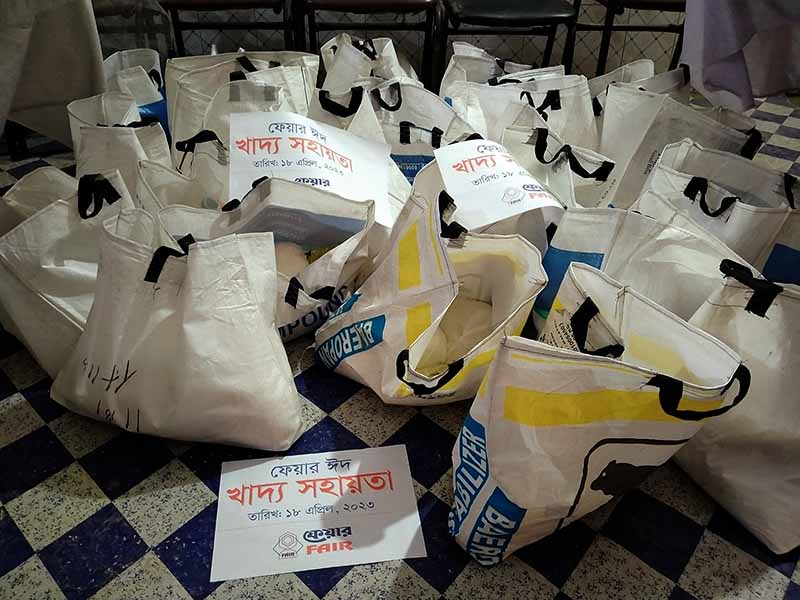 FAIR, for the past few years, has been providing food support for poor people to marginalized poor people according to their ability to share the joy of Eid. In continuation of this, the FAIR initiative provided food to 54 marginalized poor people who are in need of food in the current situation at the organization's office this morning. In the current context, it would be nice if more people could be given this support. But we are happy to stand by the side of the marginalized poor people within our limited capacity. Our food aid included – Polao rice, sugar, flour, semai, soybean oil, Wheat, garam masala and powdered milk.
Today, Vice-Chairman Tajnihar Begum of FAIR, Finance Secretary Quazi Rafiqur Rahman of FAIR and Director Dewan Akhtaruzzaman of FAIR were present at the food assistance ceremony.
On behalf of FAIR, thanks to all the members of the organization and well-wishers who participated in this event by providing financial support. Our aim was to provide food support for poor people on the occasion of Eid-ul-Fitr. We believe that no one should go hungry on this special day. We aim to involve sympathetic and capable local individuals and organizations in our initiatives.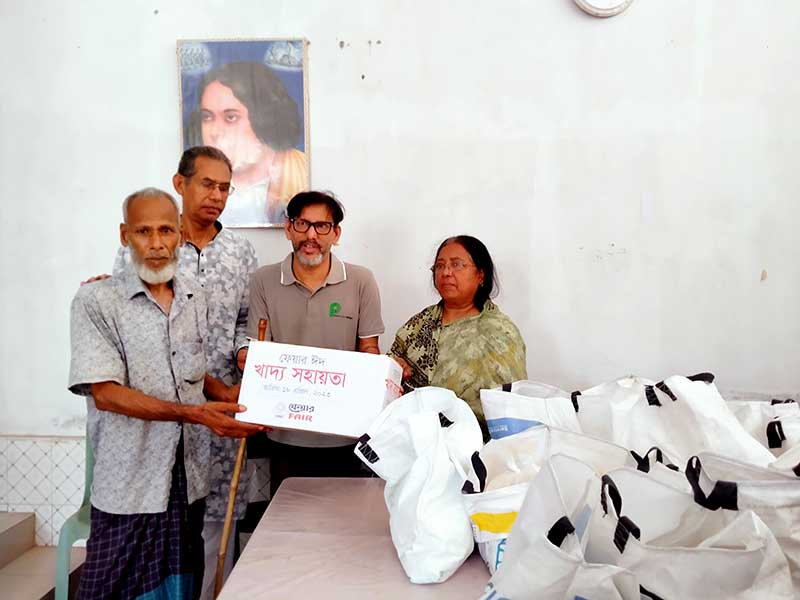 Join in such great work by extending your hands. Your donation can help feed a hungry family on Eid and put a smile on their face.
To make a difference in the lives of marginalized poor people, your donation can make a significant impact on someone's life. Let's spread love and kindness and share the joy of Eid this Eid by helping those who need it most.