Vocational Education that Transforms Lives: Srijan's Journey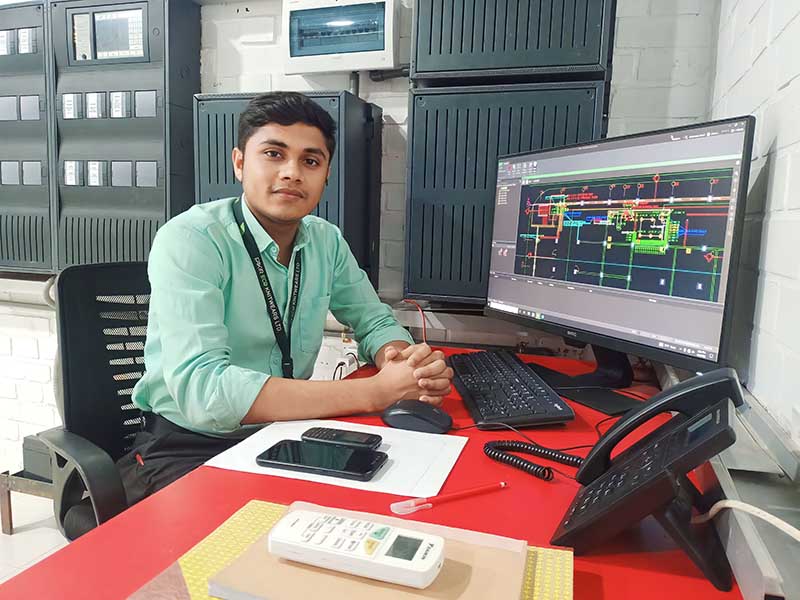 Discover how vocational education changed the life of Srijan Sarkar, a determined young man from a poor farming family. Follow his journey from diploma to entrepreneurship and learn how vocational education can transform lives.
Srijan Sarkar was born into a poor farming family and knew from a young age that he would need to work hard to make a better life for himself. He was determined to succeed and realized that the key to his success would be education.
He enrolled in a Diploma in Electrical Engineering at Kushtia Government Polytechnical College with the hope of entering the workforce quickly. However, despite his academic achievements, Srijan faced challenges in finding employment due to his lack of practical experience.
Feeling discouraged, Srijan was unsure of what to do next. It was then that he learned about FAIR's vocational education course on electrical. He decided to enroll in the October 2018-March 2019 session conducted by FAIR, which was funded by AF Mojibur Rahman Foundation.
Srijan worked hard and completed the vocational education course successfully. Before getting a job, he became an entrepreneur himself and started working in Khoksa, his local area, with some other associates. This experience proved to be invaluable and gave him the confidence he needed to succeed in the workforce.
Later, based on his experience as an entrepreneur, Srijan landed a job as a Monitor Officer in the fire and safety department of Fakir Group, a well-known company in Narayanganj. He was grateful for the opportunities that FAIR and AF Mojibur Rahman Foundation had provided him with and was determined to use his success to inspire other young people in his community.
Srijan's success story was truly inspiring and served as a testament to the power of education and hard work. He was a shining example of what can be achieved with determination and the right support