Preparatory Meeting on Inter-School Science Fair 2023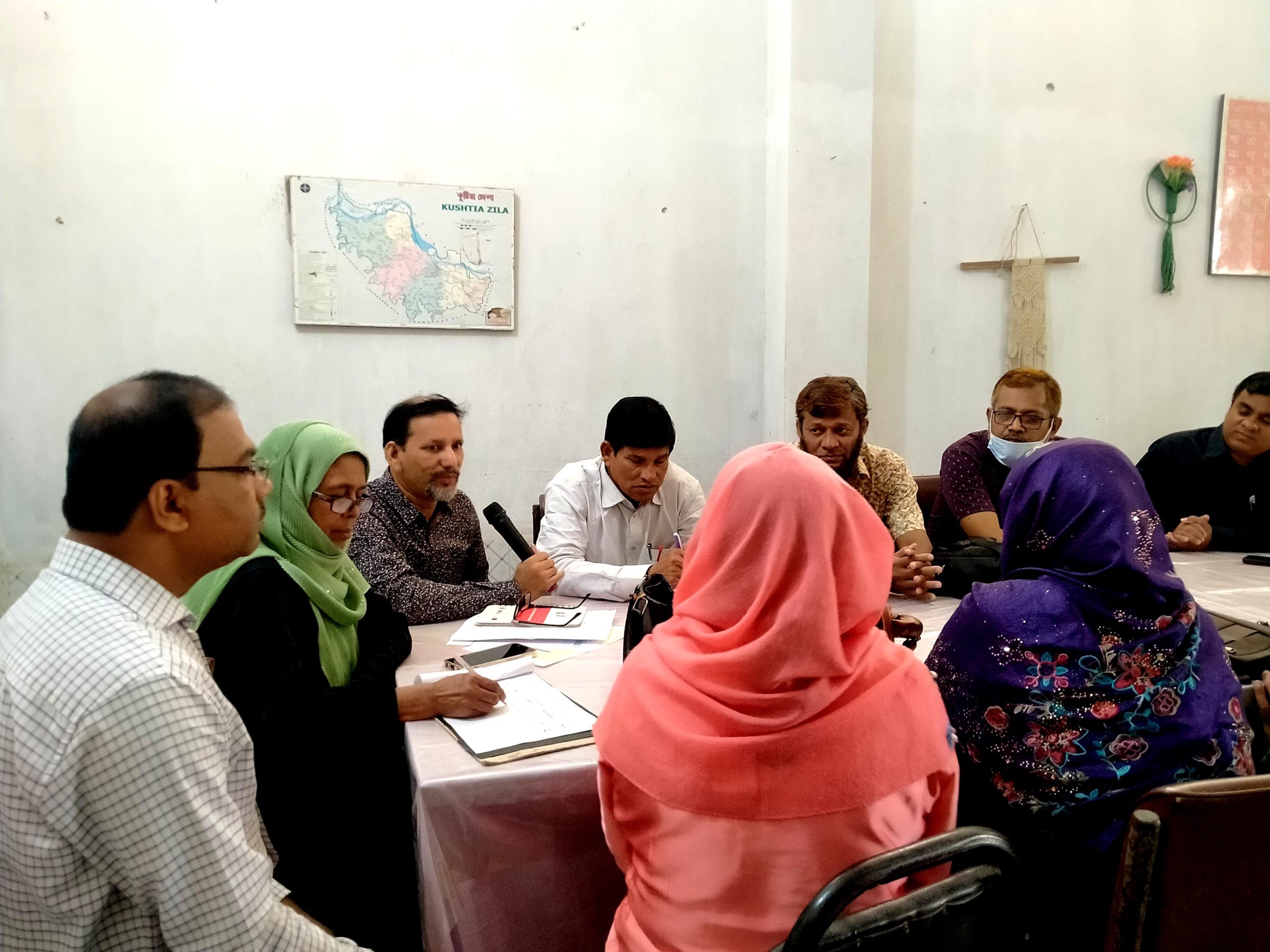 On the occasion of organizing the Inter-School Science Fair 2023, a preparatory meeting was organized at the fair office on November 10, 2022 in the morning.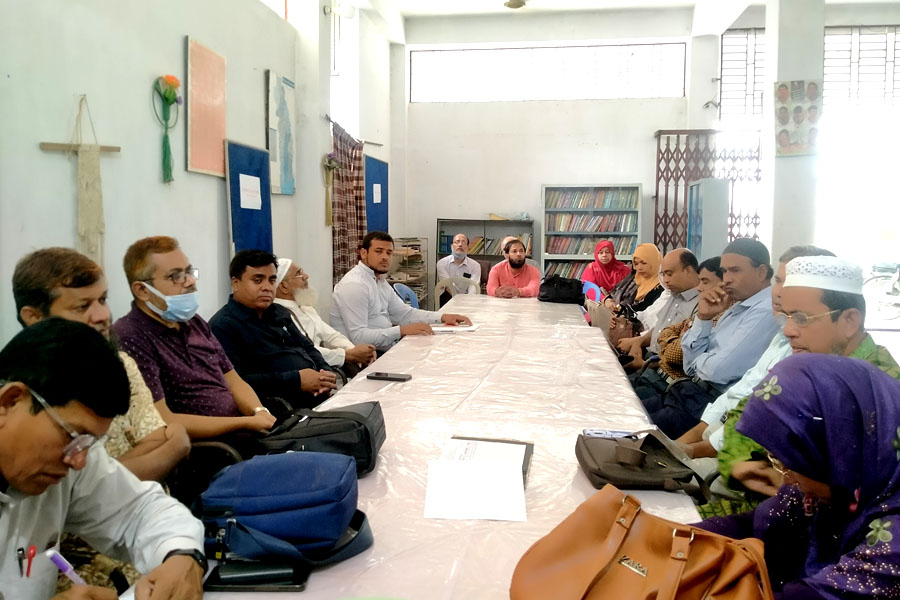 Fair director Dewan Akhtaruzaman highlighted the overall issues in organizing the fair in the meeting held under the chairmanship of Zeb-un-Nisa, one of the members of the fair and head teacher of Kal-Kakli secondary school. He said whether opening and closing ceremonies, seminars, rallies, cultural programs, science projects and wall magazine display can be held in the proposed two-day fair. In this regard, the headmaster of the school and other teachers gave their opinion on organizing the fair in an attractive and orderly manner. After the discussion, a convening committee consisting of 21 members was formed with Zebu-un-Nisa Apa, the head teacher of Kal-Kakli Secondary School as the convener and Dewan Akhtaruzzaman, the director of the fair, as the member-secretary.
Other members of the committee are, Uttam Kumar Biswas, Headmaster, Jhowdia Bazar Secondary School, Arifur Rahman, Headmaster, Baradi Secondary Girls' School, Shamsur Rahman, Headmaster, Lakshipur Hasanbagh Secondary Girls' School, Mir Feroza Bulbul, Headmaster, Literary Mir Musharraf Hossain Secondary. School, Mozammel Haque, Head Teacher, Kamalapur Secondary School, Md. Shariful Islam, Principal, Begum Hamida Siddique School and College, Md. Ansar Ali, Head Teacher, Barkhada Secondary School, Umme Habiba Shanta, Head Teacher, Aruapara Secondary Girls School, Md. : Nasir Uddin, Principal, Ranjitpur Secondary School, Md. Sharif Uddin Biswas, Principal, Alhaj Abdul Gani Secondary School, Md. Ashraful Haque, Principal, The Old Kushtia High School, Md. Ruhul Amin, Principal, Swastipur Secondary School, Md. Helal Uddin, Head Teacher, Madhupur Hodiron Nesa Secondary School, Dr. Hafez Maulana Md Rezaul Karim, Md Nazrul Islam, Science Teacher Alampur Baliapara School and College, Md Rajab Ali, Science Teacher Abdalpur Secondary School.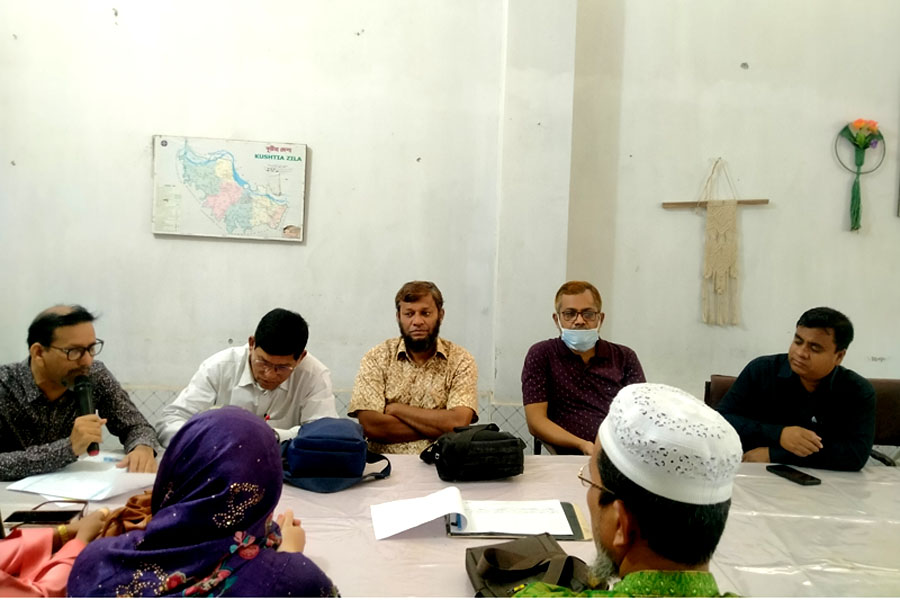 It was decided to organize the Inter-School Science Fair-2023 on a possible auspicious date in the 2nd week of January. The meeting will be attended by head teachers, assistant head teachers, science teachers of various schools and officials of FAIR PSE project.