Seminar on Promoting Science Education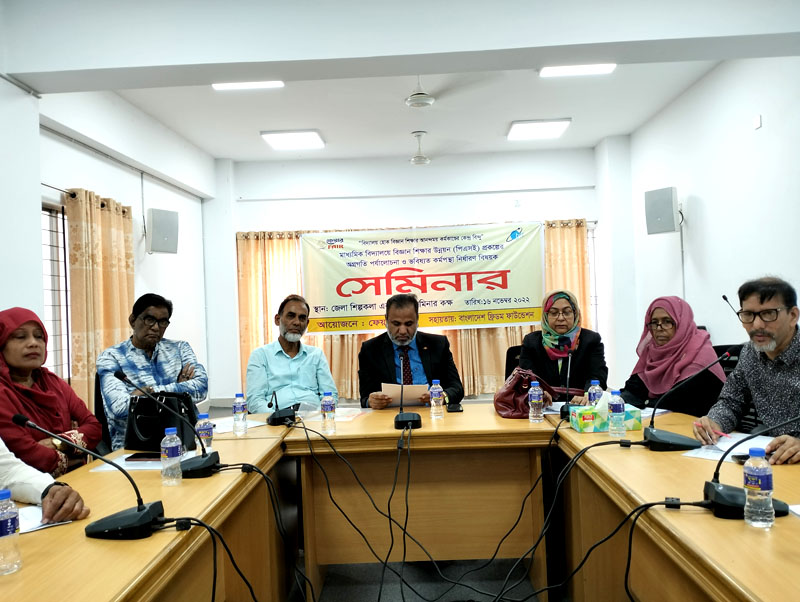 "To make a science oriented nation we need to increase the national budget in the education sector"
– Ramzan Ali Akand, Kushtia District Education Officer
He said this while addressing the chief guest of the seminar organized by FAIR at Kushtia Zilla Shilpakola Academy Hallroom to review the progress of the project to "promoting science education" and determine the future course of action for it. He also said, "Education plays a major role in the progress of a nation. We have to raise the salary of our teachers, develop the infrastructure of schools, and equip computer labs and science laboratories with modern technology to make the future generation science-minded."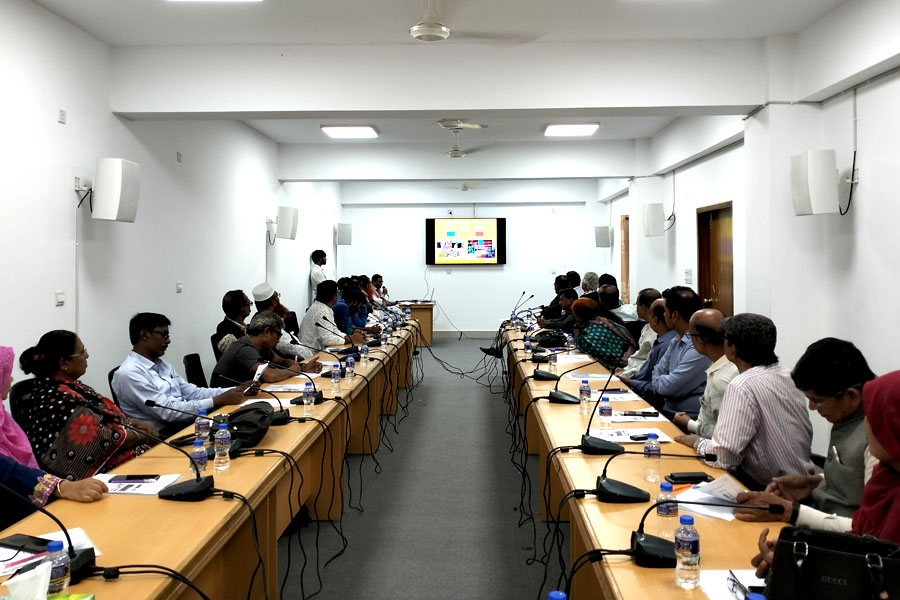 Under the chairmanship of FAIR's Chairman Advocate Manjuri Begum and the direction of FAIR's Director Dewan Akhtaruzzaman, Kushtia Sadar Upazila Secondary Education Officer Ekramul Haque Sarkar, General Secretary of Kushtia Shilpakala Academy Amirul Islam, President of Kushtia District Teachers Association and Headmaster of Kalkakali Secondary School Zeb-Un-Nisa (Sobuj) attended the seminar as special guests. Project Officer Kaushik Ahmed Shaoun highlighted the details of the project on Promoting Science Education through a multimedia projector in the seminar.
Md. Salauddin Samya, former president of Alhaj Abdul Gani Secondary School's Newton Science Club, Upama Saha Meghla, president of JJ Thomson Science Club of Aruapara Girls Secondary School, Shamsul Alam, head teacher of Lakshipur Hasanbagh Secondary Girls School, Umme Habiba Shanta, Head Teacher of Aruapara Secondary School, Head Teacher of Jhowdia Secondary School Uttam Kumar Biswas, Dramatist Anwar Babu, Journalist Hasan Ali, Journalist Hasan Zahid, Manwar Azmat Ali College Assistant Professor Jamirul Islam, Political Personality Hafiz Sarkar, Kushtia Collectorate School and College Principal Mrinal Kantisaha, Afsar Uddin Girls Madrasa Vice Principal Maulana Rezaul Karim , Khater Ali College lecturer Shafiqul Islam and others shared their experiences in the seminar.
Speakers in the seminar said that people have no chance to live without science, we interact with science from the moment we wake up to the time we go to sleep. Science has made our work easier. It has reduced the distance between faraway objects. Now nothing can be thought of without science. Life without science is now stagnant. By combining science with talent, the impossible can be achieved. Technology needs to be developed indigenously through integrated planning to meet the challenges of 21st century. Sustainable development is not possible by being dependent on other countries. Science is always necessary for life and movement. If we can advance in information technology and science, we will be a role model for other countries by the year 2041.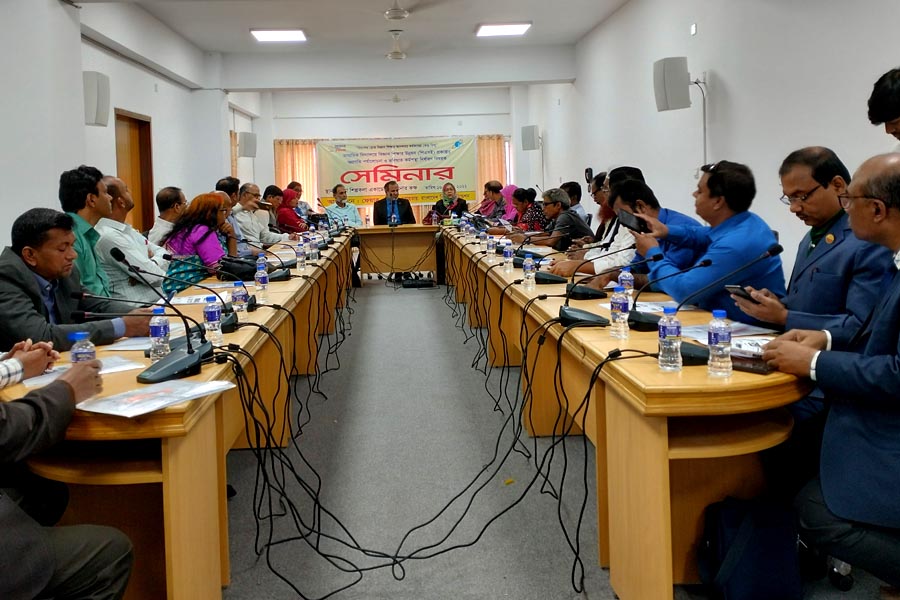 Headmasters of various schools of the district, heads of social workers and voluntary organizations, journalists and politicians, NGO representatives were present in the seminar. It should be noted that with the aim of removing the fear of science at the secondary school level, FAIR in collaboration with the Bangladesh Freedom Foundation is implementing the Promoting Science Education (PSE) project in 30 secondary educational institutions of Kushtia Sadar Upazila.