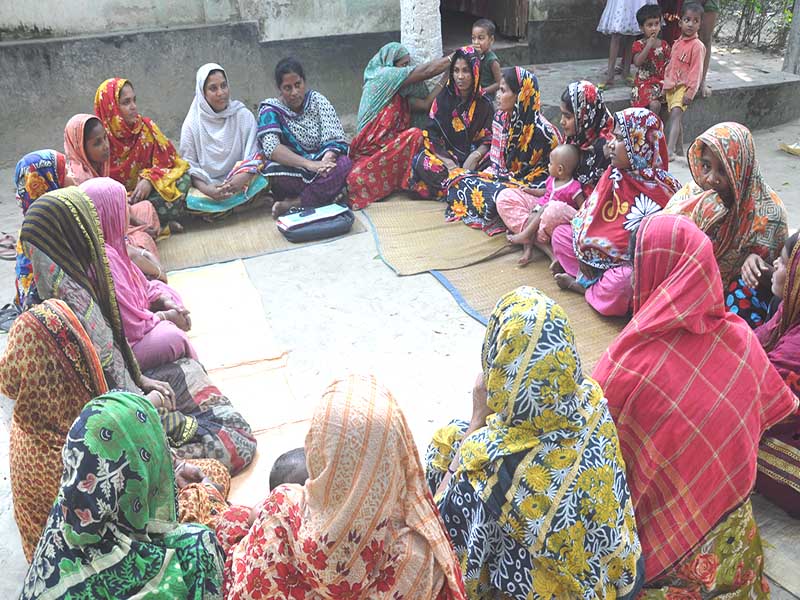 Free Legal Service (FLS)
Project Brief:
With support from Bangladesh NGO Foundation the project is being implemented in the slum areas of Kushtia Pouroshova. Legal aid is provided to the poor beneficiaries through the project. 10 groups by including 10 members in each group formed under the project they are acting as change agent. On the other hand, by involving 24 members from different professional group women and child protection group was formed. Every three month these groups sit and prepare plan for strategy for solution.
Project Objectives:
Increase access to and willingness of targeted women to seek justice through community based legal service at project area;
Target group:
Poor, landless, floating, and destitute women in Kushtia municipality.
Project duration:
October 2014- up to date.
Working areas:
Kushtia Municipality area.
Main action:
Alternative Dispute Resolution (ADR)

Complaint received
Fact findings
Mediation/Shalish
Counseling

Case filed at Court
Door to door visit
Awareness sessions (Courtyard Session)
IEC materials (sticker & leaflet) distribution